There's a lot more to photographs than just an artistic value. Ever since the development of the art of photography, people have been preserving their memories through some fabulous photos. For many others, photographs have also been the means of preserving history.
It is due to some brilliant photography that you get to see how the famous historical figures looked like. Besides, you also have records of some significant events in the form of photographs. Today, you'll find different genres in photography with many of the photographers specializing in one particular genre.
There are different themes that the photographers can delve into. Many of the great talents in recent times specialize in portrait photography. Here, we've presented some of these exceptionally talented photographers of the contemporary world.
1. Cindy Sherman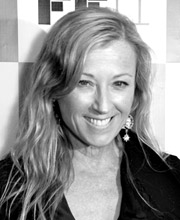 Her breakthrough is Untitled Film Stills, which is a collection of her black and white photographs. They are about the typical roles of women in the performance media, especially in B-movies and arthouse films. Born Cynthia Morris Sherman on the 19th of January 1954, this American photographer mainly specializes in self-portraits.
They showcase her in a variety of imagined characters in many different contexts. She used large prints and color films in the 1980s, with a greater focus on facial expression, costume, and lighting. She received a MacArthur Fellowship in the year 1995. In 2013, she received an honorary doctorate from the Royal College of Art, London.
2. Nadav Kander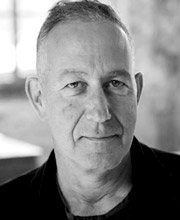 Nadav Kander was born in the Israeli city, Tel Aviv. His father was a pilot who flew Boeing 707s for El-Al. After his father lost his eye, his parents moved to Johannesburg in 1963. Kander started clicking photos with his Pentax camera when he was 13 years of age. He had purchased this camera with the money he had received on his Bar Mitzvah.
The photographs that he took until he was 17 had the same qualities as seen in his recent works. According to him, they were quite unaccomplished, but carried the same sense of quiet and unease. He was printing aerial photographs working in a darkroom after his drafting into the South African Air Force. It was then that he took a firm decision that he wanted to be a photographer.
In 1986, he moved to London, where he now lives with his family. Today, he is a photographer, director, and artist, known for his landscapes and portraiture. In 2015, he got an honorary fellowship from the Royal Photographic Society. He is also the winner of Prix Pictet award.
3. Rose Callahan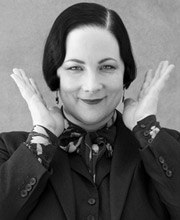 Rose Callahan is the exclusive photographer for the style blog of the Metropolitan Opera, Last Night at the Met. Since 2013, she has documented diverse personal styles through this blog. The focus of this photographer and director has been on character-driven portraits of celebrities. They celebrate the transformative power of style and individuality.
She is also the author of two coffee table books called I am Dandy and We are Dandy. They contain portraits of men from different parts of the globe who turned their dressing to an art. Published by Gestatlen, these books have been co-authored by Nathaniel Adams. Callahan also works with commercial clients such as Mastercard, Random House, American Express, Levis, and Rosewood Hotels.